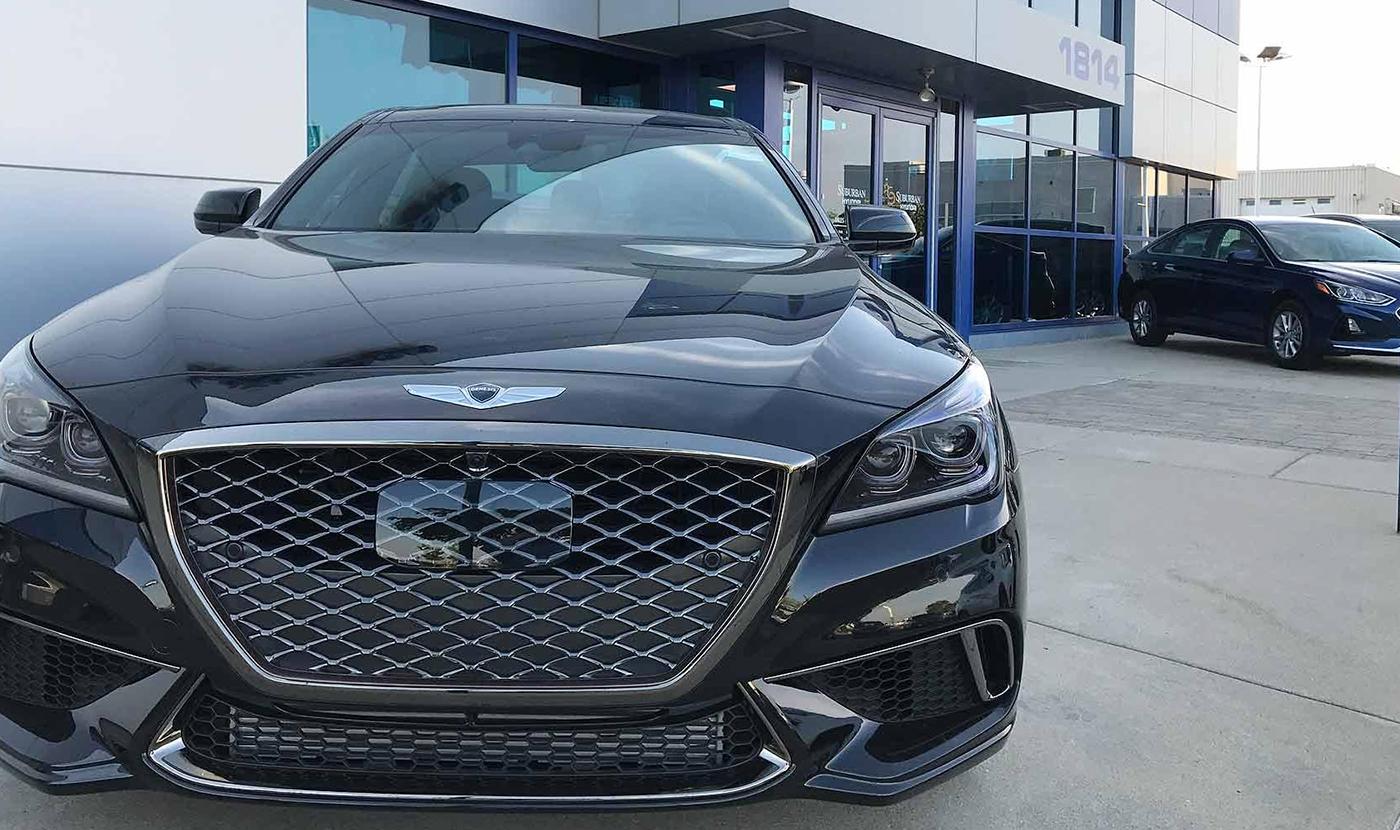 Genesis, Hyundai's luxury brand, topped an annual U.S. report card on 2018 new-vehicle quality, followed by Kia in second place and Hyundai in third, marking the first time South Korea's three chief automotive brands have topped the closely watched J.D. Power study.
Genesis, with 68 problems reported per 100 vehicles, jumped to No. 1 in its second year as an independent brand. Kia, which had topped the study two consecutive years, dropped to second place with 72. The Hyundai brand improved by 14 points compared with 2017 with 74.
Kia has been the top-ranked mass-market brand for four consecutive years.
The Korean trio have displaced longtime Japanese leaders Toyota and Honda, who rank below the industry average for 2018.
The two Japanese brands have remained relatively stable in terms of the number of problems that customers report, but other automakers have moved ahead, including the Detroit 3.
Genesis, which markets just two vehicles, the G80 and G90 sedans, has a "very clear focus on giving customers exactly what they want and not making" the vehicles "too complicated," said Dave Sargent, head of the global automotive practice at J.D. Power.
Improvements on the G80 were enough to propel the luxury brand to the top, Sargent said.
J.D. Power's Initial Quality Study scores reflect the number of problems reported per 100 vehicles over the first 90 days of ownership. Across the industry, new-vehicle quality improved for the fourth consecutive year and has reached its best level ever, J.D. Power said.
Porsche placed fourth with 79 problems per 100 vehicles; the Porsche 911 had the lowest number of problems reported per 100 vehicles-- 48 -- among all cars and light trucks.
The Ford brand rounded out the top five with 81, a five-point improvement over 2017. It was followed by Chevrolet, Lincoln, Lexus, Ram and Nissan.
Three Japanese brands -- Lexus, Nissan and Infiniti -- performed better than the industry average.
At the bottom were Land Rover, Jaguar and Volvo, with complex infotainment systems dogging each brand, Power said.
"Mechanical problems are not as prevalent as they used to be," Sargent said. "Infotainment is the highest problem area on a vehicle. Those design issues drive customers more crazy than breakdowns."
Other highlights of the 2018 study:
The industry average for 2018 models -- 93 problems per 100 vehicles -- is four points better than in 2017.


Mazda posted the biggest gain among all brands, with a 25-point improvement, while Mitsubishi had the second-biggest improvement, with 111 problems per 100 vehicles. Cadillac rose to 11th place from 14th place, with a 15-point improvement. In addition to Hyundai, Infiniti and Lexus also showed significant but smaller gains.


Fiat, which placed last in 2017, was excluded from the latest study because of an insufficient sample size.


New-vehicle quality improved across six of eight categories measured, with 21 of 31 brands posting gains compared with 2017. Among major systems and features tracked, Power said the biggest improvement came in vehicle exterior (less wind noise and fewer paint imperfections) seating systems and vehicle interior.


Infotainment remains the most problematic area for new-vehicle owners, despite improving for the third year in a row. The improvement is the result of fewer issues with built-in voice recognition systems, Power said.


Driver assistance system complaints are on the rise, increasing by 20 percent per year for the past three years, with 3.5 problems reported per 100 vehicles in 2018.

The three Korean brands and Porsche rank highest in part because they've engineered and kept their electronics and infotainment systems simple and avoided the complexity that leads to software problems or operator confusion, Sargent said.

"As we look to the future, avoiding problems with safety and driver assistance technology is critical," Sargent said in a statement. "In an era of increasingly automated vehicles, vehicle owners have to be comfortable using foundational technologies like lane keep assistance and collision avoidance. Otherwise, automakers will not easily overcome consumer resistance to fully automated [driverless] cars."

Fiat Chrysler improved by seven points, and Ford and General Motors improved by five, surpassing the industry average rate of a four-point improvement.

Five Ford models nabbed segment honors: the Ford Expedition (large SUV), Ford Mustang (sporty car), Ford Super Duty (large heavy-duty pickup), Lincoln Continental (midsize premium car) and Lincoln MKC (compact premium SUV). General Motors had four models that nabbed top segment spots: including the Buick Envision, Chevrolet Silverado and the Silverado HD.

Ford received the most model-level awards, followed by Hyundai Motor Group (four), BMW, GM and Nissan (three each).

J.D. Power said the study is based on responses from 75,712 buyers and lessees of new 2018 model-year vehicles who were surveyed after 90 days of ownership. The study was conducted from February through May.