First Look at the New 2020 Optima in Fort Walton Beach
If you've ever wondered what Kia's most popular sedan has to offer, now is the time to explore. Its modern styling, impressive technology updates, and powerful engine options make the new 2020 Kia Optima a make that will surely turn heads. At Kia of Fort Walton Beach, we offer the perfect lineup of new 2020 Kia Optima models for you to test drive and take home!

The 2020 Kia Optima Has the Power to Match its New Modern Looks
The sleek styling that the new Optima is sporting speaks loudly of a new 2020 Kia sedan. The options that the SX and EX offer include an impressive engine that can get you where you need to go with efficiency and performance in mind. The turbocharged engine found in the SX 2.0 comes in at 245 horsepower and an astounding 260 lb.-ft. Of torque. Additionally, the SX has paddle shifters that come standard on the steering-wheel, so you will have the time of your life when you are taking turns or driving down the vast, open road.
A sport-tuned suspension matches this to make sure you are feeling the road as it should be, allowing you to have the best, safest rides possible. If you are leaning towards a more efficient ride, the EX 1.6T could be what you are looking for. You will find a 7-speed automatic transmission with this turbocharged engine, which gives you a great spot within strong power and efficiency.
What Options and Features Does the All-New Optima Have?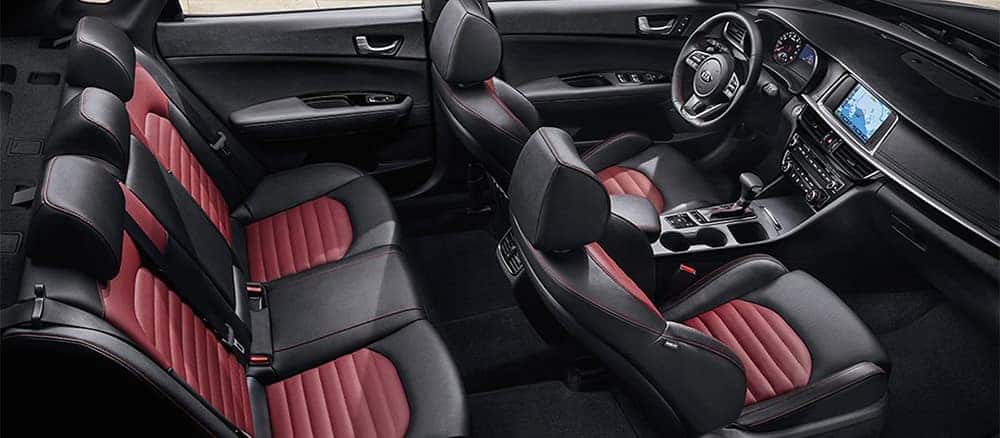 With choices of impressive turbocharged engines, it is good to know that there are also hybrid and plug-in hybrid options. This means you can dial-in the new Kia Optima to be exactly what you are looking for. You will also find technological and safety options that will make your life so much more convenient. With connection available to a smartphone app, drivers can start their new 2020 Kia Optima remotely, in addition to warming it up or cooling it down before you hop inside.
There are also remote locking and unlocking options, which will take away worry in so many situations. Blind spot warnings, pedestrian detection, and lane keeping technology are also all along for the ride. While the technology has you feeling safer and more comfortable on all fronts, the structure and design embody the look you've been eyeing.
Where Can I Buy a 2020 Kia Optima?
This new midsize sedan has so much to offer, now is a great time to see what options can make it into your dream car. At Kia of Fort Walton Beach, we a huge lineup of 2020 Kia Optima sedans in a variety of specs, trims, and colors. Stop by Kia of Fort Walton Beach to view our inventory today and be a part of the excitement yourself!