Oil Changes at Kia of Fort Walton
Get Your Next Oil Change in Fort Walton Beach
Ensure the longevity of your vehicle lifespan by staying up to date on maintenance. When it comes time for an oil change, the certified service experts at Kia in Fort Walton Beach will get the job done. You'll know that you're getting the best care for your vehicle at our Fort Walton Beach Service Center. Before booking your Kia oil change, be sure to check out our service & parts specials for additional savings on your next service visit!
When You Need to Change Your Oil
Whether you own a brand new or used Kia, by following your car, truck, or SUV's warning lights, you will know when it is time to properly service your vehicle. Consult your vehicle's owner's manual in order to evaluate the best time and process for checking vehicle oil levels. Typically, your vehicle needs an oil change at least once a year, and our technicians in our Express Serivce center can change the oil, filters, reset your warning light, and much more!
Our technicians will also assess and replace your fluid levels, and our Kia Tire Center will check your vehicle's tire wear, too! With any questions regarding your Kia's oil service, feel free to send our service team a message!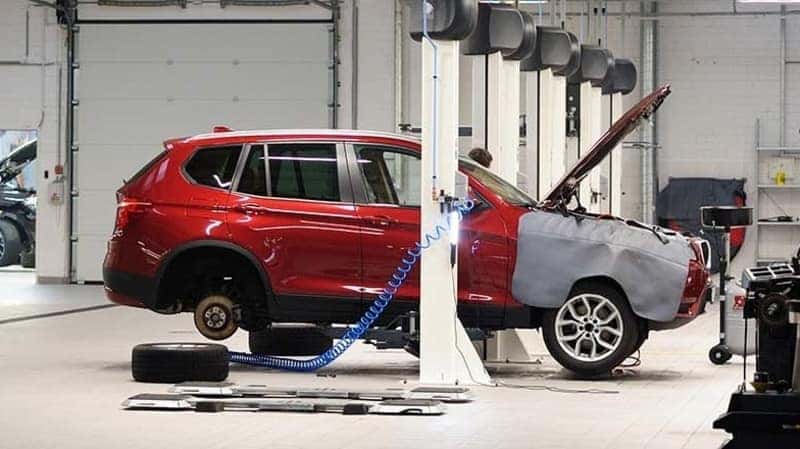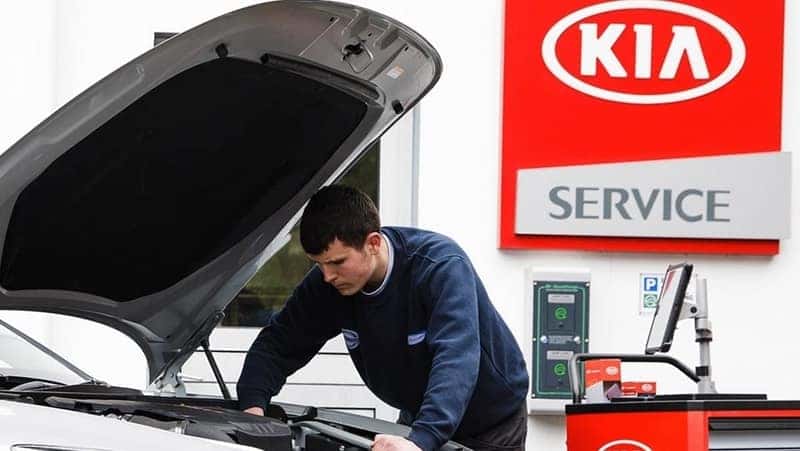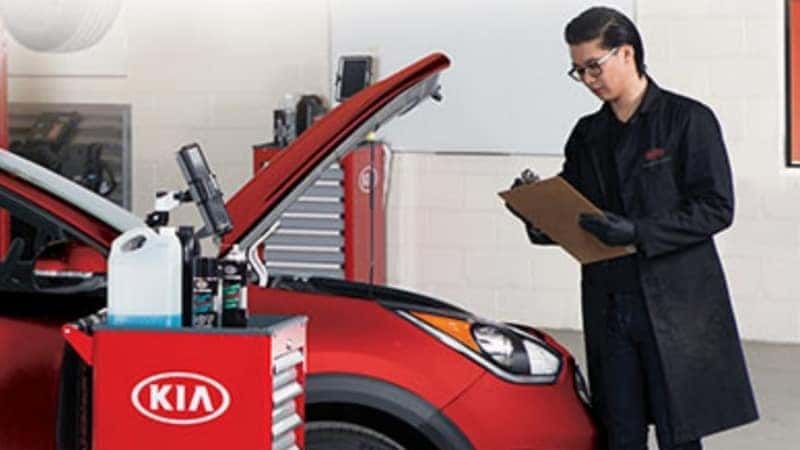 Oil Change Benefits
By staying up to date on oil changes and routine maintenance, you can ensure peace of mind that your vehicle will run smoothly during its lifespan. Though every vehicle is different, the typical oil span guideline is between 7,500 to 10,000 miles. If you typically drive under harsh conditions or frequently off-road, we recommend visiting earlier. The main benefits of staying up to date with oil changes include:
Ensuring engine parts stay lubricated
Ensuring your engine runs at maximum power
Ensuring your engine is free of pollutants
Ensuring your engine does not overheat
It is never a good idea to extend your oil change intervals. Engine oil wears out over time, leaving your engine with insufficient lubrication and protection. Trust that our certified Kia technicians will care for your vehicle and perform the best service possible!
Full-Service Oil Change near Crestview, FL
When you need to service your new or used Kia car, truck, or SUV, schedule your service at Kia in Fort Walton Beach. Our Service Center is open Monday through Saturday and is located at 343 Miracle Strip Pkwy SW, Fort Walton Beach, FL 32548. Our service team can't wait to assist you!
Oil Change FAQs
Where to Get an Oil Change Near Fort Walton?
You can get a full-service oil change here at Kia Fort Walton! Our team of certified Kia Technicians will ensure you drive away from the service bay assured your car will be running in tip-top shape. Head over to our schedule service page to book your appointment today!
How Often Should You Change Your Oil?
You should plan to change your oil every 5,000-7,500 miles, however, the answer may vary based on your specific driving conditions and driving habits. If you want to know your specific vehicle recommendation, check your owner's manual or visit our Kia Service Center for more information.
How Much Is an Oil Change at a Kia Dealership?
The average cost for an oil change at a Kia dealership will depend on the year, make, model, and trim. Because of this, there is no set price for a Kia Oil Change. One thing to note is synthetic oil is typically more expensive than conventional oil. It lasts longer and is designed for high-performance engines, but it's not required in most vehicles. If you need a synthetic oil change, it will likely cost more. Consult your owner's manual to see if your car requires synthetic oil. For a quote on your next Kia oil change, contact our Kia Service Center today!